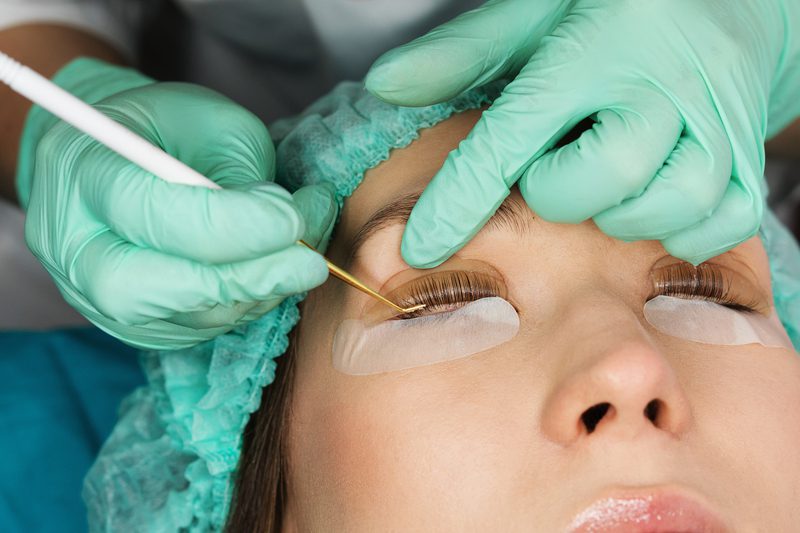 Salon treatments are becoming much more accessible at home with many affordable machines and products. However, there is something still very special about going to the salon to pamper yourself. If you are in need of a break from your stressful life, consider taking a trip to the salon to treat yourself. 
Have Your Nails Done 
It can be easy to swipe on a quick coat of polish in ten minutes, but chances are that that paint job will soon start to chip and wear. Having your nails done is a worthwhile treat at the salon because they not only paint your nails but take excellent care of your nails by nourishing, moisturizing, shaping, and cleaning them first. Regular manicures and pedicures can actually help prevent infection and disease since your nails are cleaned and cut properly to avoid ingrown nails. Nail technicians are also very skilled and can execute different designs you want that could be difficult to do on your own nails. 
An Eyelash Lift 
An eyelash lift is definitely something you should leave to a professional since it can be quite dangerous to try a procedure so close to your eyes. This is a treatment that is worth investing in because it can dramatically open up your eyes and enhance your appearance. Eyelash lifts can last about 6 to 8 weeks before you need to redo them. You will love getting an eyelash lift because it can help you look put together even without any makeup on. 
Get a Keratin Hair Treatment 
Keratin hair treatments are great for dry, damaged, or frizzy hair. In between cuts and treatments, your hair often undergoes a lot of heat and styling damage that can cause it to look dull. Keratin treatments help rejuvenate your hair and bring back that healthy shine without losing any length. It is important to go to a proper salon for a keratin hair treatment since the hair professionals there will be able to determine if that is a good treatment for your hair type and know how to deal with the chemicals properly.   
Salon aestheticians have been trained to help you feel and look your best. When you go to a salon for a treatment, you can expect top-notch service. Leaving your treatments to professionals can help prevent botched procedures, keeping you safe and satisfied with the outcomes.
Read this next: Why You Should Be Picky With the Makeup You Use